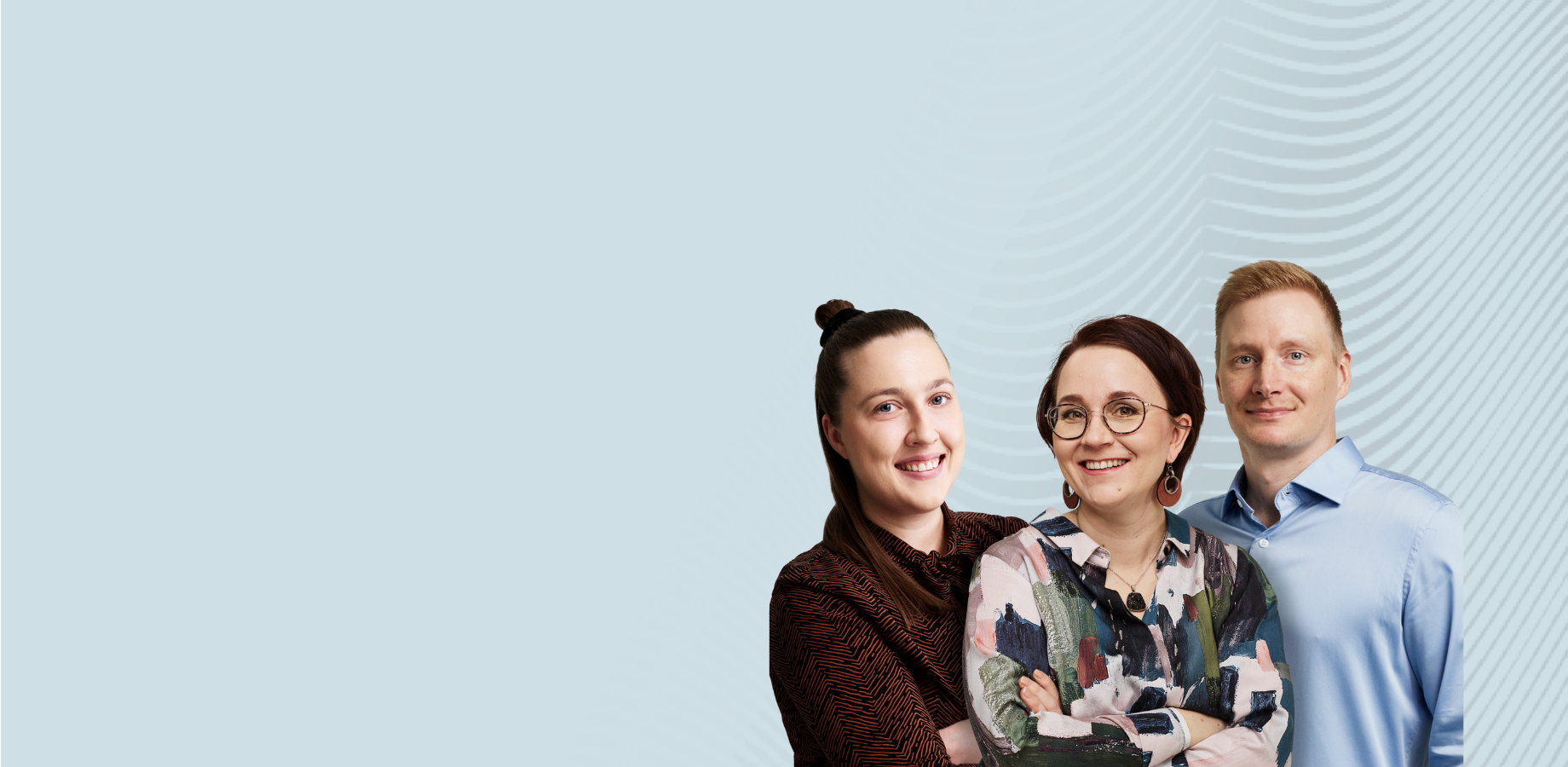 Hi, we are Sini, Heidi and Marko.
The story behind Botnia Career Oy
The story of our local company in Oulu actually begins in 2016. Heidi expanded the Summer Job campaign to Oulu. Sini was studying, looking for a summer job, and these two met. Thus, a working pair was formed, which succeeded in employing nearly 300 teens in various summer jobs around Oulu through the Summer Job campaign.
At the workplace, opposites sometimes complement each other. Sini is meticulous, systematic, and good at keeping things in control. Heidi, on the other hand, is good at selling, finding jobs, and networking. The roles slipped into them naturally, and as a work pair, they were an extremely efficient duo.
When Heidi, Jonna, and Tuire founded Arctic Career Oy, Sini knew on some level she belonged as part of this story. "Heidi and I have been in touch since we met, and we both have felt that our career paths will meet again. And here we are, partners!" Sini has considered entrepreneurship before, but the timing wasn't right. Now the timing and the people were right, and it was easy and reassuring to jump into the Arctic Career sled. From the group's perspective, it was a completely natural step to expand to Oulu when a trusted pair agreed to be the branch manager.
In January 2023, we started full-time operation in the Oulu area. We quickly found partners in the area, and our first employees went around the world to various fields; drivers, electrical and HVAC installers, restaurant workers, office workers…
In May 2023, we founded Botnia Career, specifically on 23.5.2023. We celebrated the opening with our partners and friends. Nearly 30 guests came to celebrate our new company and wish us luck on our journey.
In September 2023, our team was completed when Marko Pitkänen started working as a Customer Manager. The same pattern is repeated in Marko's hiring as in Arctic Career's expansion: good people appearing, perhaps even surprisingly. "A good bell rings far," as they say, and we received strong recommendations for Marko through our common contacts.
Sini and Marko work locally in Oulu as a working pair; Marko sells and Sini recruits. This working pair is united by, in addition to poor humor and sports madness, a determined and people-oriented way of working. Both of them feel most at home working with people.
Now the Oulu office is running at full speed and is ready to serve in various recruitment needs. We are not in a sprint, but a marathon.
Botnia Career is a local, serving, soft values staffing company. We do not just care, we truly care.
In Oulu, 22th of September 2023
Heidi, Sini and Marko
Our values
Caring
"We don't just care, we take care"
"We don't just care, we take care"
We want to make sure that employees get the orientation, tools, safe work environment, and respect that they deserve. Job vacancies and on-call jobs that we offer are all such that we could go and do ourselves
Joy
"You are allowed to have fun at work"
"You are allowed to have fun at work"
We strive to meet our clients and closest colleagues with a smile on our faces. Naturally, we are not always smiling with our teeth and that is also fine. At work, you are allowed to show emotions and celebrate accomplishments. Colleagues and clients can also be surprised, for example, with unexpectedly good service, or by bringing coffee and fresh'pastries to the office.
Kindness
"When there are setbacks, we will help and support in any way possible."
"When there are setbacks, we will help and support in any way possible."
Deep down, people are good and they want to work. Everyone has talent in them. We want to help people to discover their own careers, and to support people with their professional growth, even if that is always not possible in their first workplace. Kindness is a true form of empathy, understanding and accepting others for whom they are
Responsibility
"We bear our responsibility for the north, and make sure our work is of high quality"
"We bear our responsibility for the north, and make sure our work is of high quality".
Responsibility is a part of private employment agencies in many ways. We are responsible employers. We bear responsibility for the client companies and the prerequisites for their growth. We bear responsibility for the development of Northern Finland's economy in such a way that the availability of labour is not an obstacle to growth. For us, responsibility means the courage to also admit mistakes, mishaps and our own incompleteness as a person.
Learning
"Only change is permanent"
"Only change is permanent"
Learning new things is an important part of our work, it is part of being human. We learn more about different industries, people and ourselves every day. In addition to work, we actively strive to offer our employees the opportunity to study with an apprenticeship contract. At workplaces, we also aim at offering internal career development opportunities.

Let's get in touch!
Marko Pitkänen
Sales manager
Oulu, Finland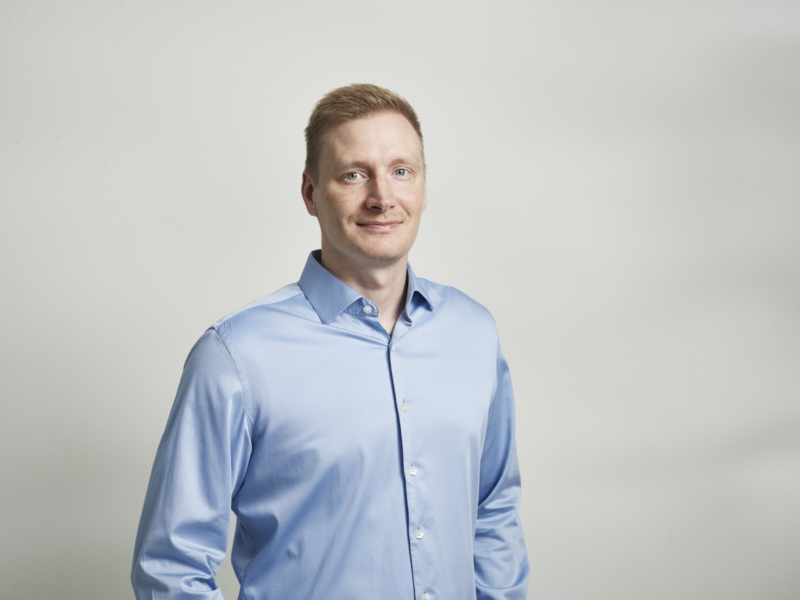 Let's get in touch!
Sini Setälä
hr-specialist / recruiting
Oulu, Finland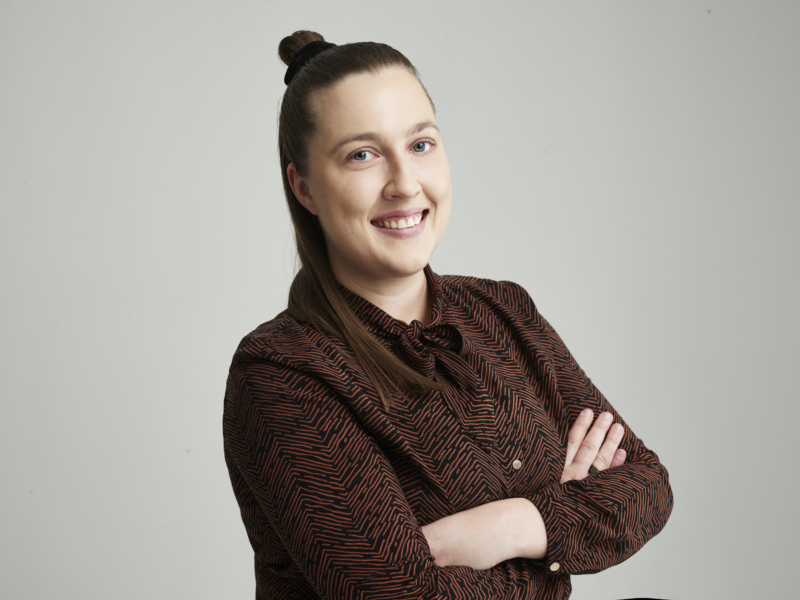 Let's get in touch!
Heidi Alariesto
entrepreneur / sales, consulting, recruitment